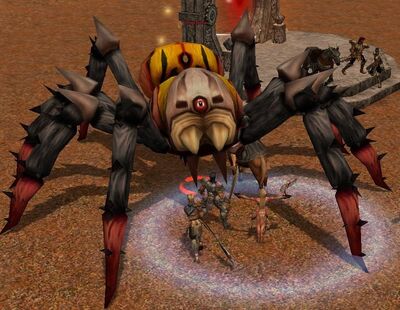 Information:
- Rank: Boss(King)
- Level: 65
- Size: Large
- Effective Bonus: - Animals
Drops:
- Queen Spider Box
- Unknown
Places:
- Only Events
Other:
- Spawns only at Events
- Bigger than the Queen Spider
- Has the same attacks as Queen Spider
- Mostly don't drop anything because many people attack the Spider
Ad blocker interference detected!
Wikia is a free-to-use site that makes money from advertising. We have a modified experience for viewers using ad blockers

Wikia is not accessible if you've made further modifications. Remove the custom ad blocker rule(s) and the page will load as expected.