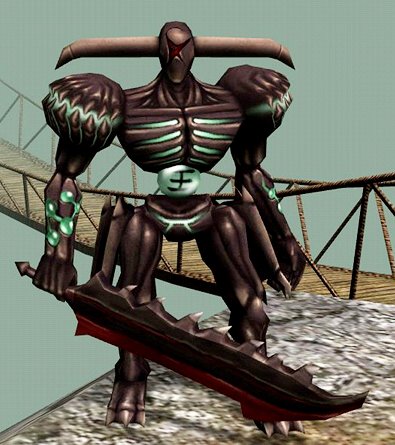 Information:
- Rank: General(Commander)
- Level: 75
- Size: Large
- Effective Bonus: Undead
Drops:
- Demon King Box
- Soul Stone
Places:
- Demon Tower (6th Floor).
Other:
- If you kill him all monsters/horses will die and the Demontower-Blacksmith respawn (Accessoir, Weapon, Armor)
- Before you kill him you have to kill all monsters otherwise maybe there is the bug that the Blacksmith can't upgrade the stuff
- Same skills as the Demon King but much stronger and has higher Hp.
Ad blocker interference detected!
Wikia is a free-to-use site that makes money from advertising. We have a modified experience for viewers using ad blockers

Wikia is not accessible if you've made further modifications. Remove the custom ad blocker rule(s) and the page will load as expected.