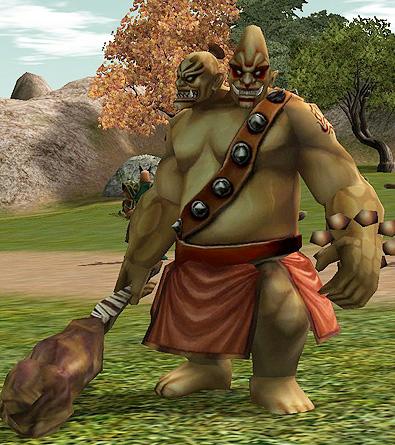 Information:
- Rank: General(Commander)
- Level: 50
- Size: Medium
- Effective Bonus: Giant Goblins
- Spawns once a day
Drops:
- Chief Orc Box
- Foundation Stone
- Soul Stone
-Gold
Places:
- Nula Valley
- Usually near Temple
- Could be anywhere in the map (New Update)
Other:
- Very easy to kill, lots of people kill him especially people over lvl 50.
- Is in a group with 1 Black Orc, 1 Black Orc Giant, 1 Elite Orc General and 1 Elite Orc Sorcerer
- He has 2 types of attacks: an "Explosion-Attack" that throws you back and does damage and physical attack that can push you back after 4 hits has been done.
- His attacks can be Critical and can stun the player sometimes.
- Good Hp-Regeneration
- Quite effective to farm
Ad blocker interference detected!
Wikia is a free-to-use site that makes money from advertising. We have a modified experience for viewers using ad blockers

Wikia is not accessible if you've made further modifications. Remove the custom ad blocker rule(s) and the page will load as expected.